Zastrzeżenie: b> Ta witryna nie przechowuje żadnych plików na swoim serwerze. Wszystkie treści są dostarczane przez niepowiązane strony trzecie.
Mob Town / Miasto mafii (2019) ENG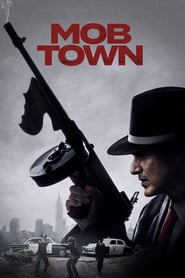 Mob Town / Miasto mafii (2019) ENG
Based on the true story of the notorious 1957 'mob summit' in upstate New York. Spearheaded by Vito Genovese, more than 50 leaders of the organized crime syndicates from around the country converged on the sleepy town to discuss upcoming expansion plans. Their plans are foiled when local police trooper Ed Croswell discovers their activities and, consequently, exposes the mob to the American public. Croswell's actions shed light on the massive web of corruption and changed the face of law enforcement forever.
----------
Historia policjanta, który miał odwagę wypowiedzieć wojnę tym, którzy uchodzili za nietykalnych.

Duration: 90 Min
Quality: Wysoka / 720p
Rating: 0
5.6